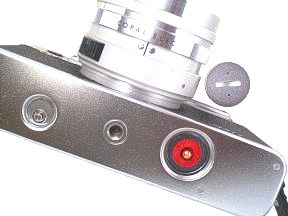 Finally a Battery Solution
Are you still looking for a discontinued battery for your Yashica? Wouldn't you prefer to be able to use a FRESH battery available almost anywhere whenever you need one? Here is the complete cost effective solution!
These are the exclusive and the only time tested Pro Battery Adaptors from Yashica Guy that are used by the Yashica Electro 35 Rangefinder cameras.
You can specify an Adapter for cameras in the PayPal™ Order Form below ONLY
for the Yashica 35 G/ GS/ GT/ GSN/ GTN / MG-1/ GL/ AX. or one specific to the Sekonic L-256D Flash Meter. NO OTHER CAMERA MODELS WILL FIT!
The Yashica Guy Pro Adapter replaces the original Yashica battey supplied with your camera and the Eveready TR164, National HM-4N and similar mercury batteries and the Duracell PX32A discontinued in January 2000.
The generic white batteries you may sometimes see on the web are made by spot welding 4 button batteries together. If only one of these fails, it's game over.
See list of batteries that the Yashica Guy Pro Adapter replaces below.
The Yashica Guy Adaptor is complete, requires no assembly. The Adaptor is a one time investment !
Your Adapter includes a brand name quality battery. Install a new battery on the go, no tools required.
Only one battery is required for the Yashica Guy Pro Adapter and readily available replacement batteries
cost about $5.00 in the USA.
If the wedding is in an hour and you need a new battery, isn't it re-assuring to know that you can find a battery refill for the Adapter almost anywhere.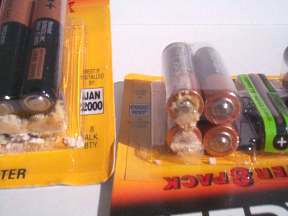 This is the battery solution that has been adopted by Kyocera Yashica. You can now use a safe, legal, non-mercury, easily available battery made by Panasonic, Energizer, and 8 other brands so you will find one available almost anywhere in the world that batteries are sold. .
The adapter fits completely inside the camera's battery compartment and provides a dependable and safe current flow at the design voltage to the camera's electronics over the lifetime of the battery.
A major design consideration is to shield the battery compartment screw down cap from being destroyed by corrosive action in case a battery should leak, because only our original design incorporates the smart battery acid scavenger and shield. Others have copied our wording but they can't copy the design. Yashica can no longer replace the screw in cap!!!
How to Order
This Offer for USA Shipment is Valid Until December 26, 2023
The Yashica Guy Adapter complete with a new battery is available for $15.00 plus $5.00 First Class Mail [Total $20.00].
Use this PayPal™ button to order for USA only.
NOTE: WE NO LONGER SHIP OUTSIDE THE USA BECAUSE OF EXTREME MAILING COSTS,ORDERS PLACED FOR OUTSIDE THE USA WILL BE REFUNDED LESS PAYPAL FEES.

Include an eMail address with your order if you wish immediate confirmation of shipment to you.
If you found any of these batteries in the camera, the Yashica Guy Adapter provides the correct alternative;
Mallory TR164, Eveready 164, National HM-4N, 4NR52, V164PX, PX32, PX32A, PX32L and similar types by overseas makers.
In the past the Yashica Guy Adapter has been shipped to happy shutterbugs in these countries.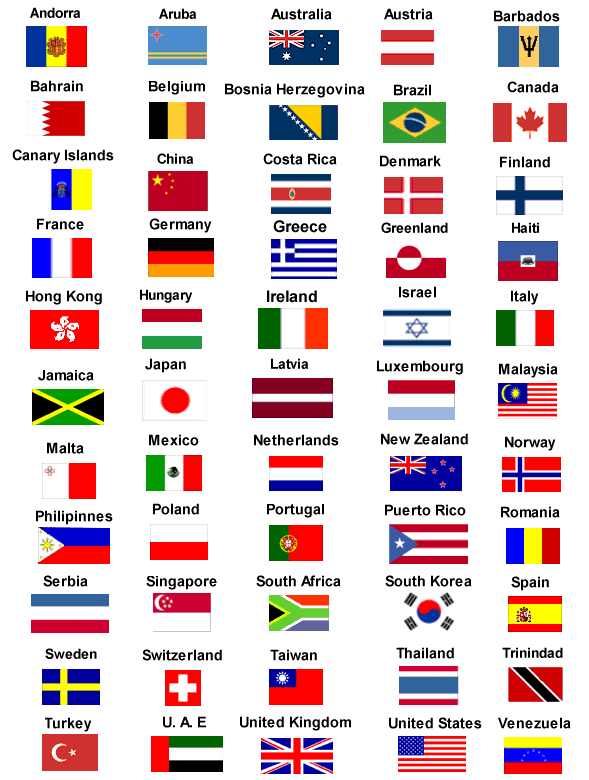 This Yashica Guy adapter is being made available as a service to the Yashica user community. This Web Site is funded entirely by your support for the Yashica Guy Battery Adapter, and keeps the site free of advertising .

Memo For a list of all the Yashica cameras using batteries click on this link Battery Chart This chart is in Adobe Acrobat PDF, and can be viewed or printed. Before buying another camera check the list to see if batteries for it are still available in your area.

To contact Yashica Guy by eMail click here

This product has absolutely no connection with Yashica Co., Ltd Tokyo Japan, or Kyocera. All documentation and graphics on the Yashica Guy™ site, and specifically on this Page are © 1999 - 2023 by Joe Marcel Wolff